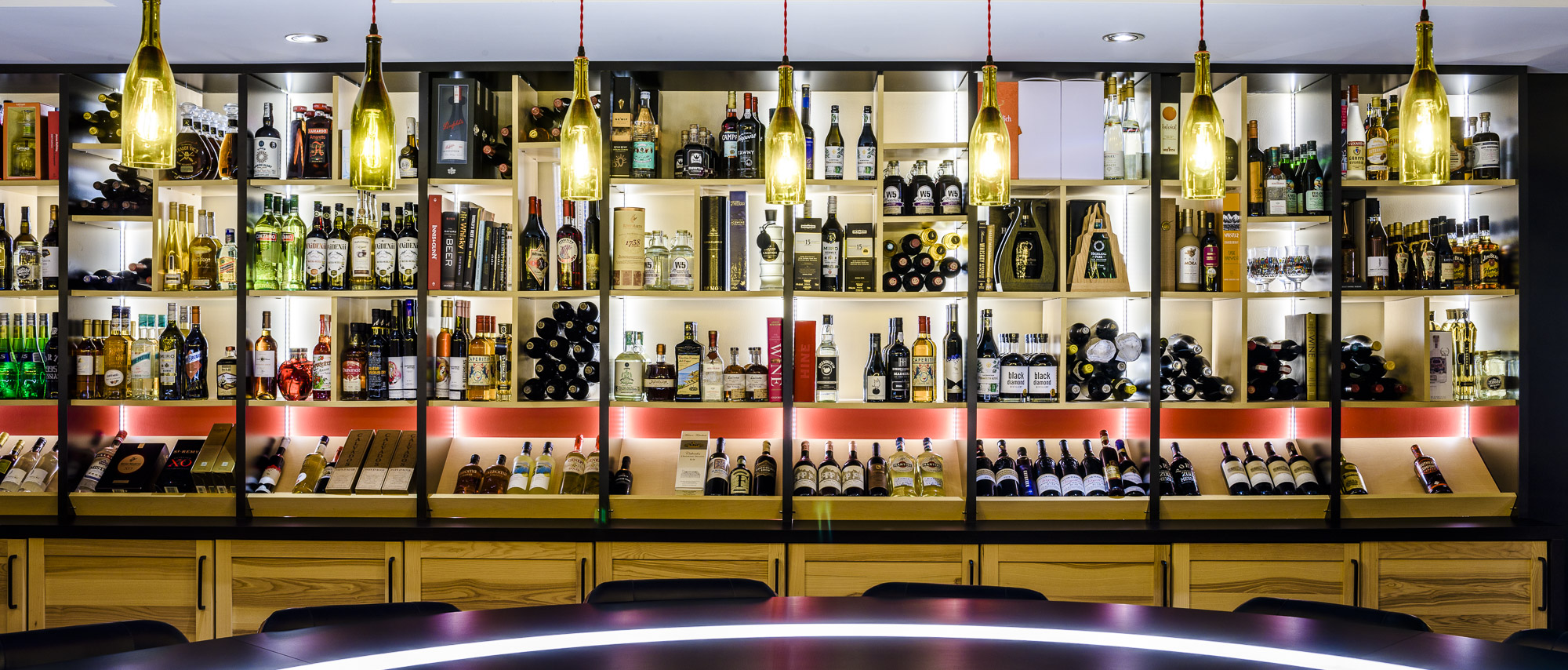 David at Sherbrooke had contacted us to build his new event space next door to Sherbrooke liquor, the premium craft beer store in the city. The location would be a well branded space with a unique style from Be Something design. Eye catching items like a giant lit up "S" shaped table, and their 100 bottles motif carved in doors were employed.
Project Goals
The space had been a run down flower shop, and there had been problems with a previous contractor and designer, we would have to work with what they started, but achieve much better results.

Sherbrooke is a destination for beer, wine, and spirits. It was recently named Alberta's Best Bottle Shop.
Retrofit's Role
Retrofit was tasked with the building permit, overseeing the engineering, tendering and managing subtrades, and the general build out. The tasks we handled ourselves were: concrete, framing, drywall, and painting. We also handled much of the custom millwork including: carved doors, ceiling panels, and furniture components.
Project Highlights
Our millwork division Knock-out was heavily involved in the project. We supplied long curved components for Oliver Apt. to build the central feature "S" table, machined Sherbrooke's logo into an over sized barn door, and carved the 100 bottles motif into all the doors and wall panelling. The results of these unique items were quite stunning.
Ready to Start Your Project?
Looking to build a new restaurant or renovate your existing restaurant space? We're here to help.