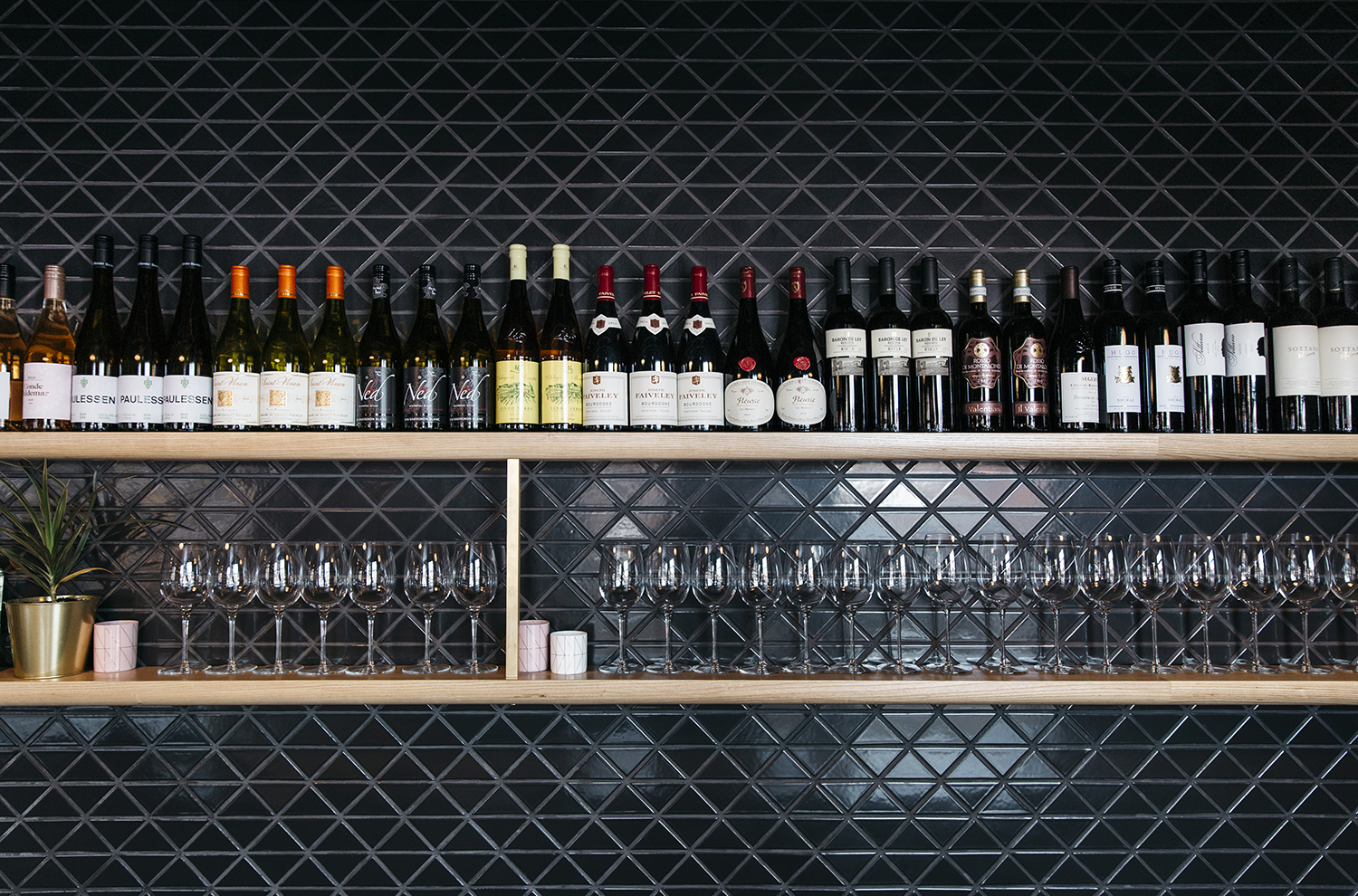 Our team had never tried to squeeze a full restaurant into an 850ft2 space before, and the challenge was a worthy opponent. Every square inch was considered, and a cozy new institution was born. The on-duty manager working within an office the size of an IKEA desk can reach the filing cabinet, mop sink, hot water tank, and computer all from their chair!
Project Goals
The building was in the condition of a run down home garage, with similar services. We had a lot of work to do!

Space was at a premium, to get our occupancy to a financially acceptable level we would have to think small! New ways of doing things would have to be considered

We had to create the illusion that the space was bigger than it was with design and colour, in conjunction with the owner's forward thinking style sense.
Retrofit's Role
Retrofit was charged with coming up with floor plans that would meet building code while satisfying the needs of the kitchen and front of house staff. Discussions with staff were held to cooperatively solve these problems, and when necessary negotiate a compromise. Subsequently we needed to address the poor state of the building, and bring everything up to the standard that the owner's required for their discerning clientele.
Project Highlights
This was a project of "small victories". We celebrated every time some quirky idea at a brain storming session with staff, ownership, and project management ended up solving a head scratching problem. Notably we developed a time saving irregular tile setting technique with our cnc router when 5000 triangular tiles arrived without mosaic mesh, and pushed the limits of just how little space it takes to work in a kitchen or behind the bar.
Ready to Start Your Project?
Looking to build a new restaurant or renovate your existing restaurant space? We're here to help.